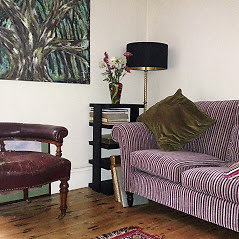 Fiona Smith (MBACP)

Penge London SE20
Telephone: 0790 402 4549 02082491519
MINDFULNESS
Sessions
Contacting a therapist might seem daunting at first but our aim is to help you make sense of difficult thoughts and feelings in a sensitive and non-judgemental way. Talking about your problems in confidence can feel a relief and help you feel less alone and overwhelmed.
Any correspondence between us will be kept entirely confidential.



The first session will last approximately 50 minutes and is a chance for us to meet and to see how therapy might be of help to you. During the first session I will usually ask you to tell me a little about yourself and what you hope to resolve in the sessions and you may also have questions you wish to ask me. We will also think about whether you would like a few sessions to resolve a particular issue or have longer term therapy to think about relationships and your life in more depth.

Weekly sessions last for 50 minutes and are held on the same day and time each week. Regular appointments are an important part of therapy as we are then able to maintain focus on your concerns without other life events becoming a distraction.



Fees: My standard rate for individuals is £65.00 per session with each session lasting 50 minutes

My rates are negotiable under certain circumstances (if you are on a low income, benefits or unwaged for example), however this will only be available for daytime appointments.

I am available Monday - Thursday 8 am - 6 pm

Supervision Fee £65.00 per session with each session lasting 50 minutes


Commitment to You.

Fiona Smith is committed to maintaining the online privacy of existing and future clients. Fiona Smith may use the information collected from you for professional use and to help understand more about how the site thecounsellingrooms.net is interacted with and can be improved.

Information Gathered from You

The site may collect the following information regarding visitors: IP address, information regarding which pages are accessed and where they were accessed from (e.g. specific search engines). It will also collect voluntary data such as names, contact telephone numbers, email addresses and personal details when provided.

Contact Details

Where voluntarily data is supplied by visitors, this is intended for the sole use of Fiona Smith as a practitioner. If you choose to provide your contact data, Fiona Smith will use these details to respond to you directly and provide you with information you have requested, alongside any additional information believed to be relevant. Fiona Smith may also contact you about future services. Contact data held will not be passed on or transferred to third parties, except where your permission is needed or under extenuating circumstances where Fiona Smith is legally required to do so. If your contact details change, or you wish to send further information, please contact Fiona Smith through the site or directly.





Protection of Data

Fiona Smith is committed to taking reasonable steps to protect the individual identifying information that you provide. Once your data is received, Fiona Smith will make best efforts to ensure its security. If you wish to obtain details of the information held on you, please contact Fiona Smith

Further Information

If you want to find out in more detail about new general data protection regulation as of 25th May 2018, please go to the Information Commissioner's Office (ICO) website

Changes to Privacy Policy

Changes to the Privacy Policy will be made on this page.



My consulting room is situated in a quiet street in Penge South East London which is close to Crystal Palace ,Sydenham, Forest Hill and Beckenham. Free Parking is available and it is well served by public transport.The Counselling Rooms (a one minute walk) from Penge East a mainlines station from Victoria and Orpington. The East London Line from Penge West also, a London Bridge mainline station which is situated within a 5 minute walk.
Registered Counsellor/Psychotherapist for Individual & Couples Counselling in Anerley, Penge, Beckenham, Sydenham & Forest Hill Psychotherapy Counselling
•
Penge
•
Dulwich
•
Crystal palace
•
Sydenham
•
Herne hill
•
Forest hill
•
Norwood
•
Beckenham
•
South East London